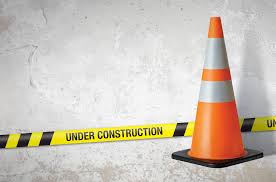 Dear Clients and Visitors of Quest CHC,
Queenston Street is under construction. Since this summer, and moving into the fall, there are sections of Queenston Street closed off to vehicles and pedestrians. The bus route along Queenston Street has also been re-routed to avoid construction delays. Quest CHC does not always have advanced noticed of closures but to make your travels a little easier, we recommend traveling to Quest CHC from Welland Avenue to Vine Street.
Please note: Quest CHC provides a parking pass for clients and visitors if you park in the parking lot for 145 Queenston Street.
For more information check out: www.stcatharines.ca/en/governin/queenston-street.asp Or click here  for the update as of Aug 31, 2017.
Thank you very much for your patience during this construction period.