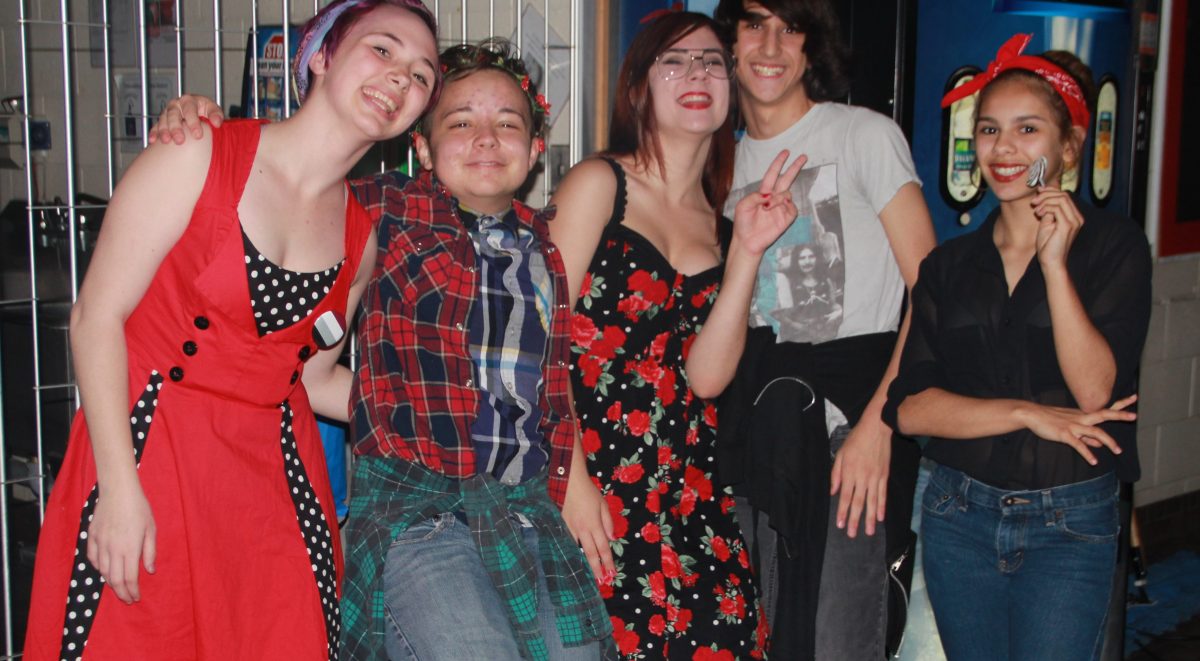 It is hard to believe it is that time of year again, but planning for Pride Prom 2019 is now underway! Pride Prom is an annual event that brings LGBTQ+  youth and allies, aged 14-18 years old, together from across Niagara for a night of inclusion and celebration. This year will mark the 9th Pride Prom held in Niagara, with each year exploring a new theme decided by our youth.  Over the years we have celebrated with events that have been inspired by Victorian Masquerades, The Roaring 20's, Steampunk Culture and artistic creations of Tim Burton.
We held the the first Pride Prom Committee Meeting earlier this month to start planning and coming up with possible themes. The group somehow were able to narrow down theme ideas to 6 finalists, so if you want a say in this year's prom theme, check out our survey.
We are always happy to have more people joining our Pride Prom Planning Committee, especially LGBTQ+ youth, to share their ideas and help with fun activities like designing  decorations, organizing entertainment, and choosing the yummy food for the evening. If you want to take part, please come to our next meeting on Thursday April 4th at 4pm. For more information or to express your interest, please contact Stephanie at 905- 380-4576 (can call or text).
We can't wait to celebrate Pride Prom with you again this year on Friday May 24th!