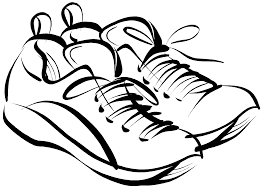 We are excited to announce that it is time to lace up your shoes for our 2nd Annual Canadian Walking Challenge!  All clients, community members and staff are invited to take part as we aim to collectively travel the distance between British Columbia and Newfoundland (10, 195km) over the next 6 weeks.
The last year's inaugural event was a huge success, with nearly 75 people taking part. We originally set out to travel 7,231km between British Columbia and Prince Edward Island, however we blew that goal out the water. With 13,500km (over 17 million steps) we were able to travel to all capital cities in each province and territory!
How far can we go this year?
The challenge will start on Wednesday July 18th and will end Tuesday September 11th.
If you would like to participate, please join us for our kickoff event on Wednesday July 18th from 2:00 – 4:00pm.  At that time, interested clients and community members will be able to get a pedometer if they need one, get more information on the challenge and meet the other participants involved.  If you are unable to make it to the kickoff event, please contact Erin (905-688-2558 ext 297 or ewalters@questchc.ca) to participate.
Please invite any interested Quest clients or local community members to participate.
Looking forward to stepping it up this year with all of you!