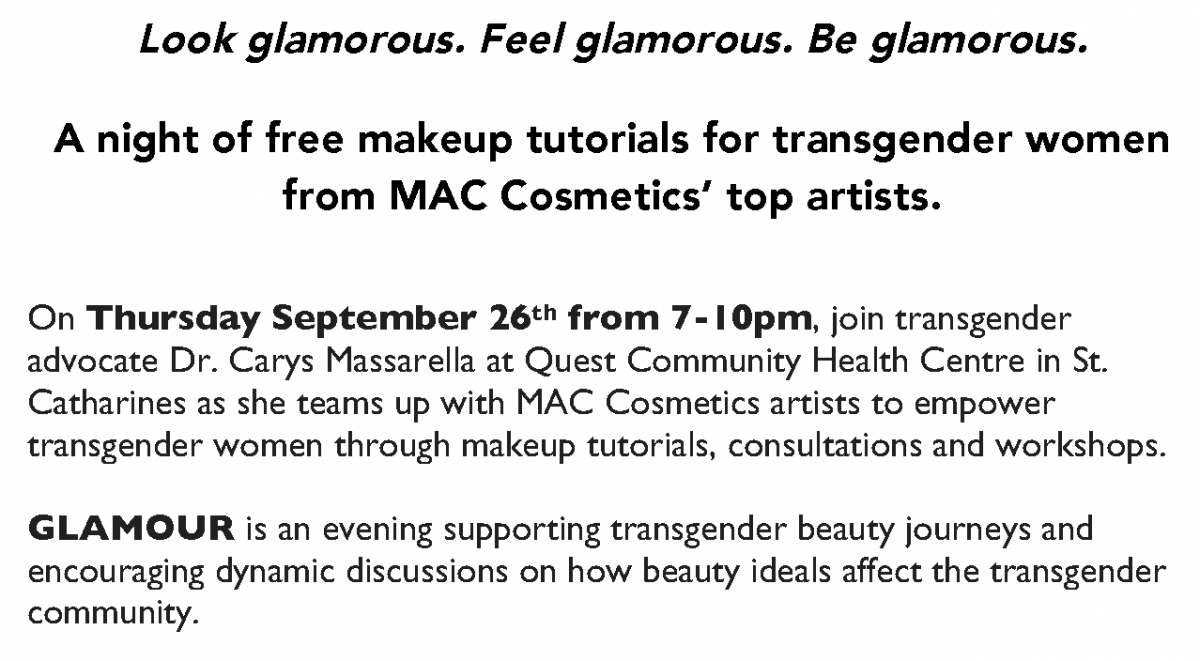 Quest Community Health Centre is happy to collaborate with yap films and MAC Cosmetics to present GLAMOUR! A night of free makeup tutorials for transgender women from MAC Cosmetics' top artists.
On this Thursday, September 26th from 7-10pm join transgender advocate Dr. Carys Massarella at Quest Community Health Centre, 145 Queenston Street in St. Catharines, as she teams up with MAC Cosmetic artists to empower transgender women through makeup tutorials, consultations and workshops.
GLAMOUR is an evening supporting transgender beauty journeys and encouraging dynamic discussions on how beauty ideals affect the transgender community.
NOTE: GLAMOUR will be filmed as part of a documentary by yap films that Dr. Massarella is participating in about beauty and the transgender community.
Excited to see you there!