Quest's 2023 Annual General Meeting will be held on Wednesday, September 27 starting at 7:30am at Market Square!
To RSVP, contact 905-688-2558 ext. 223 or nchampis@questchc.ca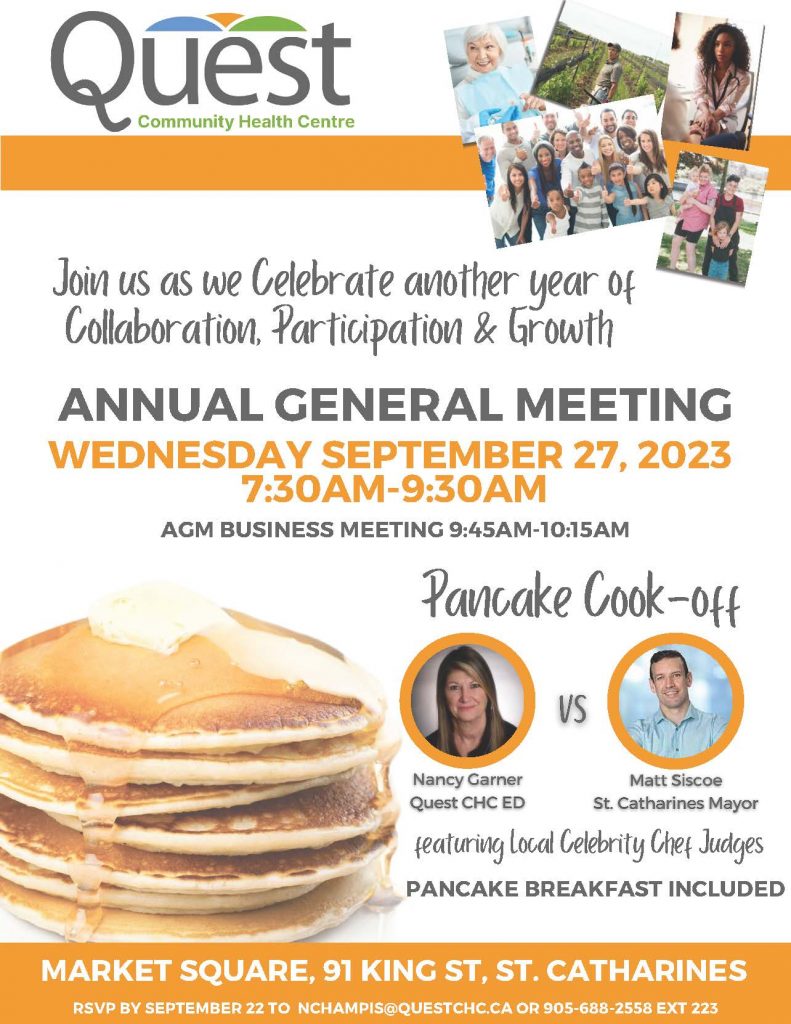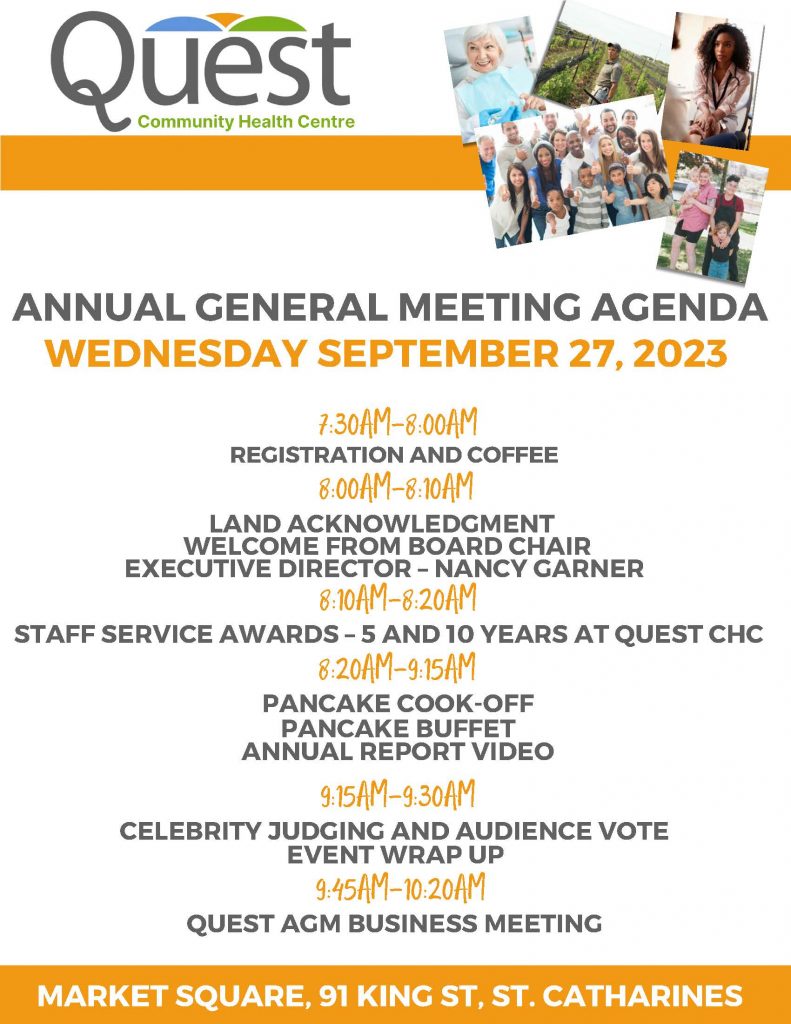 Quest CHC Board of Directors 2022-2023

Blair Hutchings
Chair

Region of Niagara – Program Financial Analyst

Dr. Jennifer Tsang

Vice-Chair

Niagara Health – MD, Research Lead, Intensivist, Co-Director, Critical Care Research

McMaster University – Assistant Professor of Medicine

Mario Madia

Treasurer

YMCA of Niagara – Vice President Finance, Administration & IT

Anne Marie DiSanto

Secretary

DiSanto & Gray LLP – Partner

Janice Arnoldi

Director

Janice & Robin Digital Communications – Partner

Suzanne Arbour

Director
The Good Shephard – Director of Finance

Mary Jane Johnson

Director

Niagara Health – Project Director, Communications

Allen Vo

Director

Niagara Health – Nurse Practitioner, Emergency & Virtual Urgent Care, Perioperative

Marcy Heit

Director

Retired

Jon Watson

Director

Retired, Client of Quest Community Health Centre

 
 
 
If you're interested in becoming part of the Board please see Join Our Board. Community Health Centre is governed by a Board of Directors. This dedicated group of volunteers ensures Quest CHC continues to grow and strive for excellence.
Board Committees:
Executive Committee

Governance Committee

Finance Committee

Marketing, Communications and Fund Development Committee
Capital Project Committee