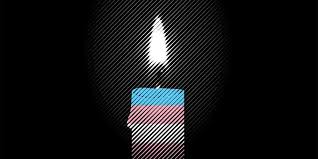 November 20th marks Trans Day of Remembrance (TDOR), an annual day of observation to honour the lives of transgender people who were lost due to acts of anti-transgender violence. This day not only commemorates those we have lost, but also draws necessary attention to the transphobia, discrimination and violence our trans community continues to face. Although society has become more aware, accepting and supportive of this diverse community since the inaugural TDOR event 20 years ago, we need to continue to work towards further inclusion and solidarity. This day was started in 1999 by Gwendolyn Ann Smith, transgender advocate, who held a vigil to honor the memory of Rita Hester, a transgender woman who was killed in 1998.
Please show support for the trans community, by attending the TDOR event taking place Wednesday November 20th at 4-8pm  at Third Space Café in Niagara Falls (4345 Queen Street).  This free event will host a variety of speakers, music and giveaways.
Thank you to the individuals who have organized this event, we appreciate you dedication to advocating for and acknowledging the trans community in Niagara.