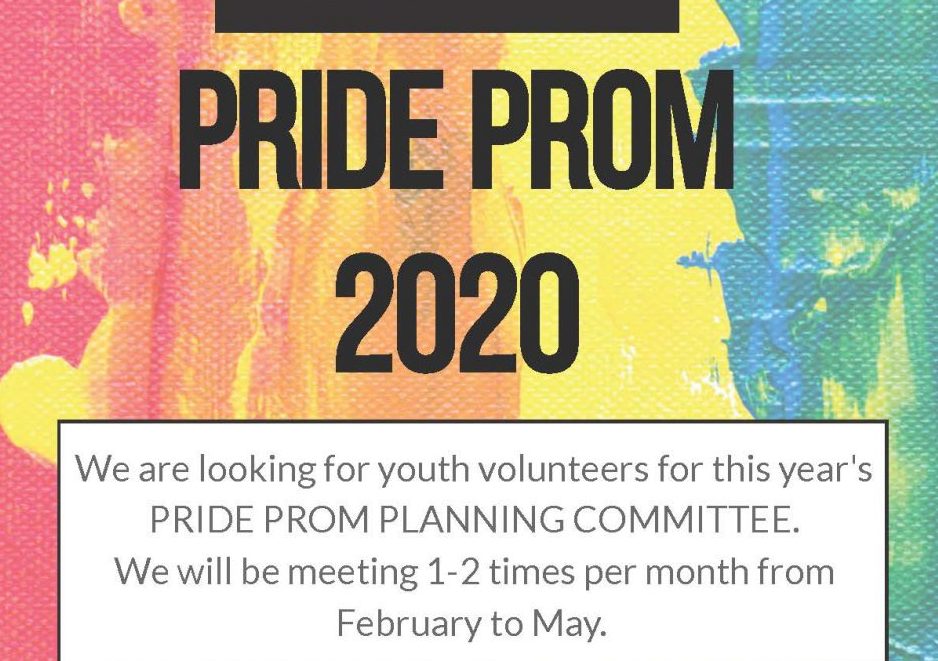 It is hard to believe, but planning has begun for Pride Prom 2020!  We are looking for 2SLGBTQ+ youth to help with this year's planning. The Planning Committee works together to come up with ideas about themes, decorations, food, activities and more. We tend to meet 1-2 times per month from February to May. We're holding our 1st planning meeting on Wednesday February 26th from 4pm-5:30pm at Quest Community Health Centre, 145 Queenston Street in St. Catharines.
Please feel free to contact Stephanie if you have any questions or to let us know you are interested in joining. She can be reached at svail@questchc.ca or 905-380-4576 (can text too!).
We are also excited to announce that Niagara Falls Community Health Centre will be partnering with us to make this year's Pride Prom the best on yet.