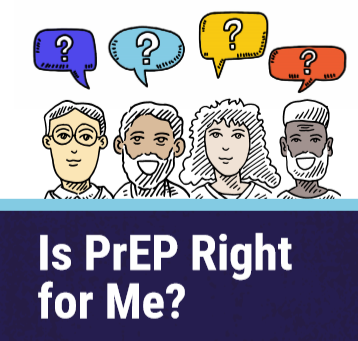 Did you know there is a daily medication that can help prevent against contracting HIV? This Pre-Exposure Prophaylaxis medication, simply called PrEP, provides a daily dose of anti-HIV medication that can be used by those at high risk of getting HIV to reduce the chances of getting infected. If taken consistently, it can reduce the risk from unprotected sex up to 99% and can reduce the risk from injection drug use up to 75%.
Is PrEP right for you? PrEP is designed to help those most at risk of HIV, including:
Those who have had sex with a person and were unsure of their HIV status
Those who have had a sexually transmitted infection in the past
Those who inject drugs
Men, trans men or trans-women who have sex with men
If you are interested in learning more and to determine if PrEP is right for you, ask your primary care provider about it or book an appointment with Steven, one of our registered nurses.
Quest acknowledges that this medication plays an essential role in stopping the spread of HIV and protecting those most at risk of contracting HIV. Despite how effective this prevention strategy is, we are aware that many people face barriers when trying to access to this medication.  Quest is working to address this by spreading the word about this prevention method and providing prescriptions to clients who would most benefit.
Connect today to learn more about it!